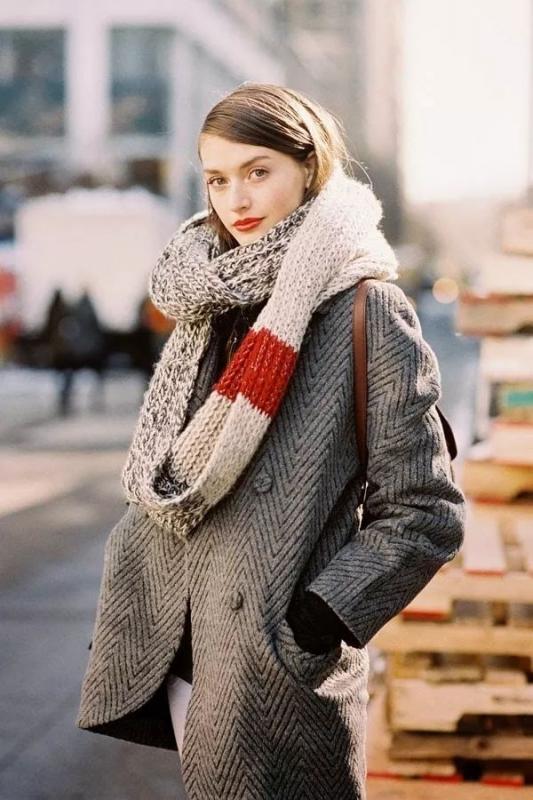 It's getting colder and colder. It's time to wear the best cold season single scarf. The scarf not only keeps the max warm, it is also the most suitable winter shape of the Bai Da sharp weapon, can let our basic collocation instantaneous layers of distinct, and very fashionable air. So to tell you the truth, if you want to keep the temperature two in this autumn and winter, learn how to wear scarves is the key.


The black and white scarf is almost the basic item in the scarf.


Because it's classic and versatile.


Basic colored coats do not make mistakes.


Temperamental grey


The grey scarf is elegant.


To give the world a sense of silence.


The temperament of being indifferent with sex.


The collocation of camel overcoat is also very revealing.


The feeling of big name; deep blue is also full of high sense!


If you match some pink and tender colors, you will soon become a lady fan.


Elegant Brown


The brown scarf has an elegant and quiet breath.


With a dark coat to add gentle temperament.


Casual wear on the shoulders, elegant sense of leisure.


With gentle colors.


It will look elegant and clean.


English grain


The grid is a steady and vivid figure.


It is full of English and has a sense of retro.


The classic scarf is also an outdated product.


Especially black and white stripes.


Color grid matching coloring coat is also very outstanding.


As long as your coat is in color and a grid scarf,


A certain color element echoes.


It can perfectly create a sense of wholeness.


Suck the eyes


The coat color is relatively dull in autumn and winter.


Add active colors and become bright.


Even heavy clothing can be removed.